Doing What's Right, The Right Way, At The Right Time
Detect-a-Leak has been helping the people of Mississippi detect and fix both commercial and residential water leaks since 1990!
As a small, family-owned business, we understand the importance of personal touch at a time when most businesses are automating it out. Our team is happy to provide quality and hassle-free leak detection services with a smile.
We will go out of our way to make sure you are happy with our services. Think of us as your trusted partner, committed to help you move on from this unpleasant situation and go back to life or business as usual.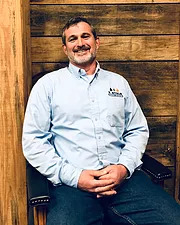 Terry Ryals
Founder & CEO
The famous businessman Arnold Glasow once said, "Success is simple. Do what's right, the right way, at the right time." I couldn't agree more. What Mr. Glasow didn't say is it takes a lifetime to do these three things. It did not take me long to realize my passion for helping people involved owning my own business. Owning my own business has allowed me to learn from mistakes and grow in my professional abilities. For the past 29 years, I have built my business from the ground up.Throughout this experience, I have realized that everyday is an opportunity to grow and serve my community. Now, that my son is also involved, my business has new meaning. I have been able to mentor my son, teaching him the value of a strong work ethic and the importance of providing excellent customer service. My family's involvement has strengthened this business and turned my passion into purpose.
I've always been inspired by my father's work and appreciated the honesty and integrity that he built. From an early age I've been involved in different parts of the business that have offered a great professional experience. By the time I turned 18, I went ahead and obtained commercial and residential licensing with the MS Board of Contractors on behalf of the company. After majoring in Business Administration and being employed in the insurance industry as a field claims adjuster, I returned to the family business as a Project Designer. Given my experience in construction and insurance claims, I bring on a different perspective that has proved to be a valuable asset to our customers.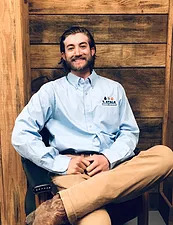 Simon Ryals
Project Designer
No waiting, no worry, and no headaches required. Just speedy leak detection.