Residential Water Leak Detection in Mississippi
We'll Find the Leak in Record Time
Has your water bill increased and you aren't sure why? When home leaks go unresolved, they can cost you a lot of money. We'll help save your water bill and any subsequent damage by finding the leak on our first visit. We've got the most effective gas detection equipment, acoustic detection equipment, and pipe cameras that allow us to find leaks faster than anyone else in Mississippi.
Take the guesswork out of the leak detection process and make a single call to Detect-a-Leak. Our dependable team will locate the leak fast, assess the damage, and recommend the repairs needed to fix the situation.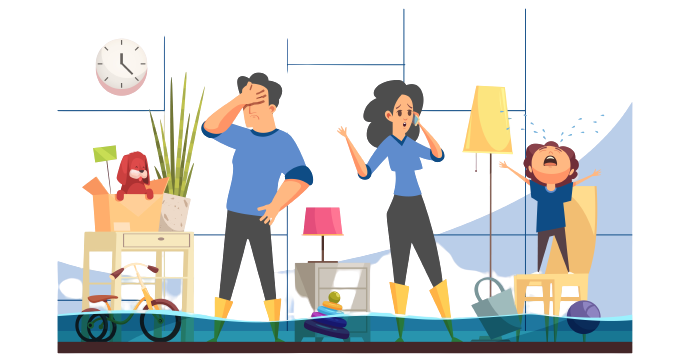 Slab Leaks & Rerouting
We offer fast solutions for your residential leak. Our goal is to have your leaks resolved as soon as possible. We use the latest technology for non-invasive residential leak detection and can assist with the following:
Slab and Foundation Leaks
If your home is built on a slab, your hot and cold-water lines are well hidden. That means you can be wasting precious, costly water and not even know it. If the meter's running and you're spending more and more money on water bills, you probably have a leak. We offer easy detection of hidden leaks with advanced technology. We can quickly assess the situation using our non-invasive leak detection, with the latest technology designed to track leaks below the slab. We find the location and can make the repairs as soon as possible.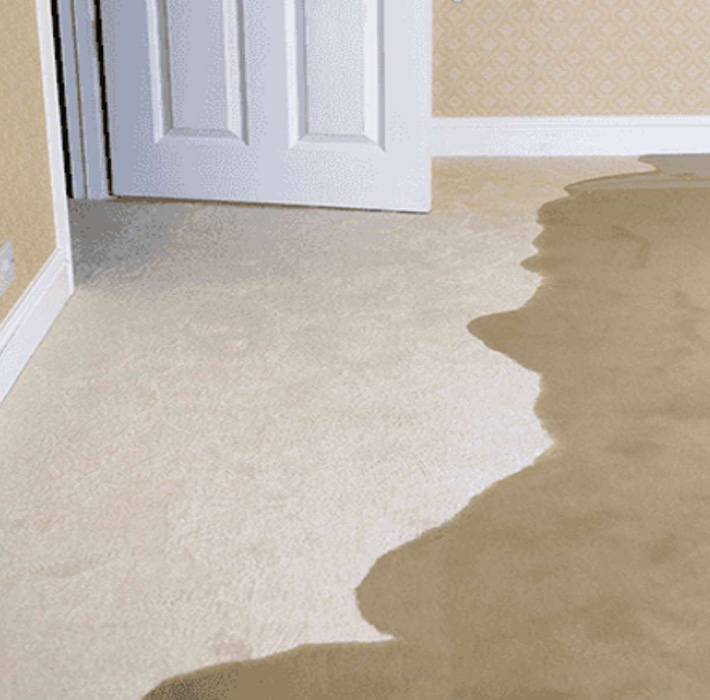 Plumbing Rerouting
If we find a leak in your home's slab, fixing the broken pipe often requires tearing up the concrete slab itself which is disruptive and expensive. In these cases, we often recommend rerouting your plumbing. Rerouting is an intensive process but will save you the turmoil and inconvenience of having your concrete foundation torn up.
Regardless of your needs, we are your Mississippi residential leak detection experts, providing everything you need with one easy call.
Using Technology to Locate Leaks Faster
Advances in leak detection and plumbing technology allow us to quickly identify leaks so we can provide the best, quickest repair solutions. Using the latest technology, we can quickly locate and pinpoint your leaks. Our water leak detection equipment makes it easy to provide repair solutions using the most non-invasive approach to address your issues.
Drain Cameras
Technology makes everything easier including our high definition drain cams with thermal imaging. We can get views of the issues that lie below, for accurate diagnostics that save you money. Cameras bring us up close and personal to your leaks so we can provide cost-effective solutions resolved the same day. Best of all, we can provide a homeowner and insurance company with high resolution photographs for your claim.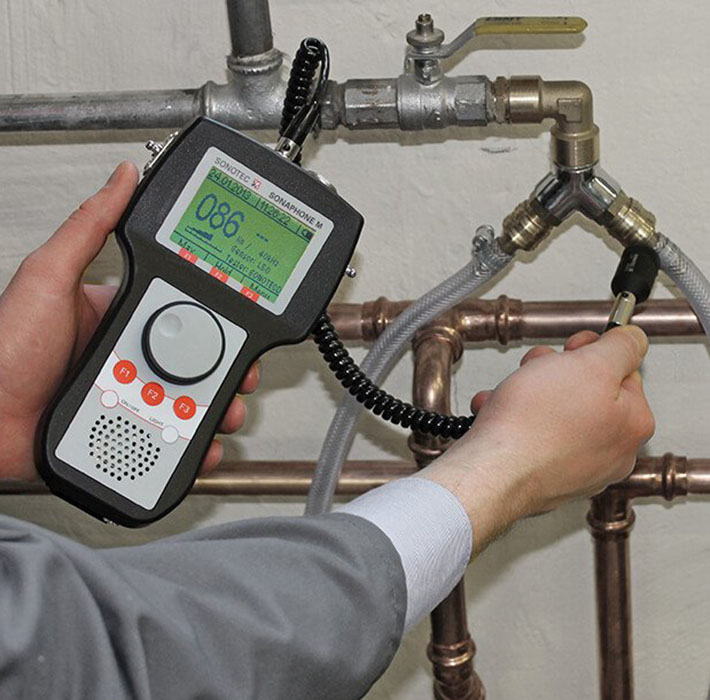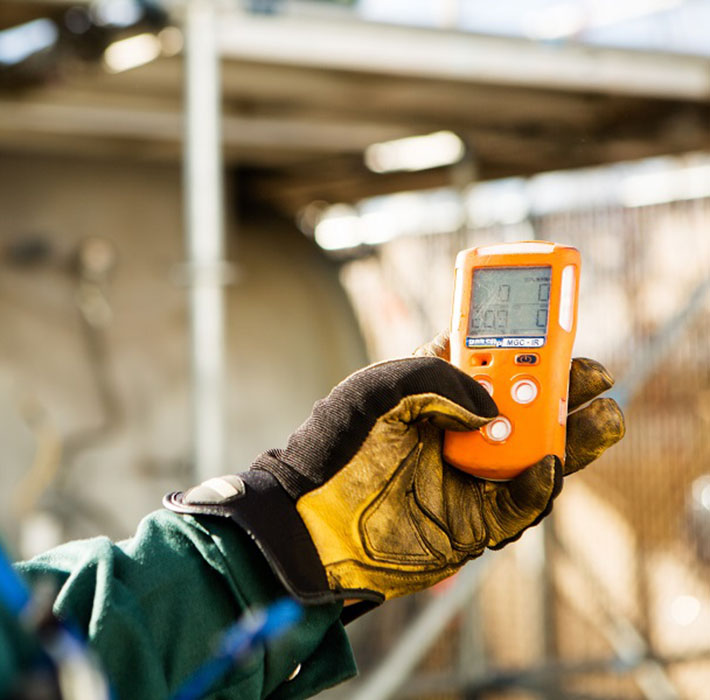 Gas Detection
Gas can be an incredibly accurate way to locate a water leak in non-pressurized pipes. "Tracer" gas, as it's known, is a hydrogen and nitrogen mix that weighs less than water. With our equipment and a highly trained professional, we fill your pipe with this tracer gas. The gas escapes at the site of the leak and is detected at the surface level with a very sensitive gas monitor.
Acoustic Equipment
Our acoustic leak technology uses sound to locate leaks. Believe it or not, leaks produce distinctive sounds even when deep beneath the ground. Smaller leaks have a higher-frequency sound and larger leaks produce a lower-frequency sound. With our acoustic sensors, we are able to listen in on the conditions of pipes, assess the data, and make repair recommendations to homeowners and insurance companies.
Don't Let Further Costs Incur
It's possible that you've hired other leak detection companies that weren't able to find your leak. This is frustrating and expensive. Unlike other companies, we find leaks the same-day we arrive. Because we have a track record for finding water leaks so quickly, this means you can start the repair process even faster, often saving you thousands of dollars in the long run.
Leak Repairs
In some cases, depending on the scope of the repair, the Detect-a-Leak team can make the repairs ourselves. We assess this on a project by project basis.
Insurance Inspection
More often, we act as a neutral third party to provide the cause and origin analysis for your insurance company and details about the leak to your repair team.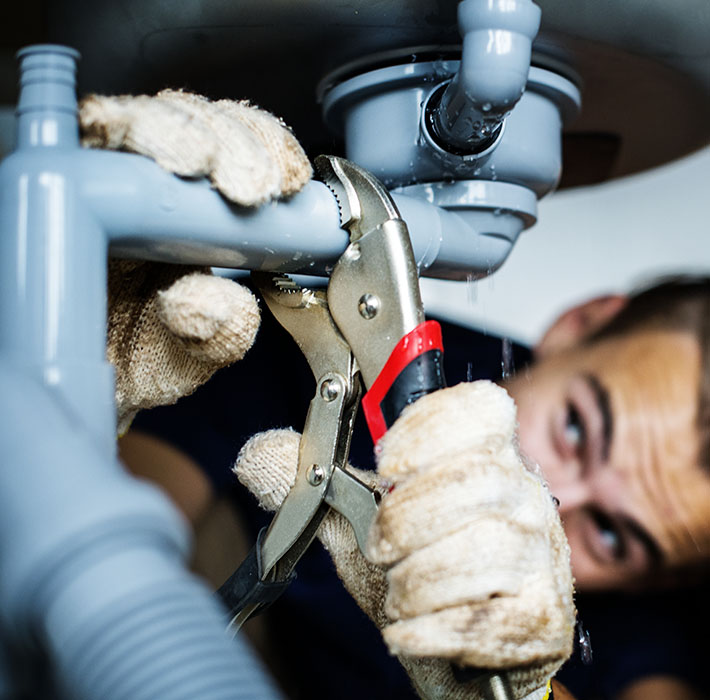 At Detect-a-Leak, we understand even hours can make a world of difference when it comes to leaks and the cost they incur. We typically can be out to your home in 2 to 3 days or sooner. We will arrive ready to assess the cause of your leaks and offer immediate solutions. No waiting, no worry and no headaches required.
We arrive, find the leak fast, and recommend repairs so you can get back to your life.