Water Mitigation & Flood Cleanup in Central & Southern Mississippi
No one understands the serious nature of water damage better than the team at Detect-a-Leak. Our experts have years of experience assessing and repairing leaks in hand with providing thorough
water mitigation services
through our sister company T. Ryals Emergency Restoration. We offer an all-in-one solution for your leak issues with in-depth water removal and cleanup services tailor-made to your specific needs.
With so many possible issues water damage can present, our thorough inspections in hand with complete mitigation and restoration solutions, ensure there is no risk for further damage such as mold, rot, or seepage. The Detect-a-Leak team is your logical solution to manage your water damage restoration projects for your Mississippi home or business.
How Can Water Affect Your MS Home or Business?
Water damage poses hidden dangers that can lead to serious issues down the road. Some of the most common issues that can lead to water damage include:
Clogged toilets
Leaky appliances
Broken pipes
Overflowing washing machines
Broken dishwasher hoses
Plumbing leaks
Foundation cracks
Once water leaks occur in your home or business, it can remain undetected for days, months or even years. The longer it remains unchecked, the more damage it can cause. This can include mild issues such as staining but can intensify leading to everything from swelling wood floors, to mold and structural damage to allergy-causing mildew and odors. There are also different categories of water damage based on the types of repairs required. The categories include:
Category 1: Damage caused by clean water from things such as burst pipes, leaky showers, or broken appliances.
Category 2: This water is also referred to as gray water, which means the water is not safe to ingest. This is commonly found with things such as broken toilets or sump pumps but can also include seepage.
Category 3: This water is also referred to as black water, as it contains a higher content of dangerous bacteria and microorganisms that can cause serious illness. Often this water comes from the sewage system or areas with standing water.
Last but not least water damage can lead to mold. Mold requires special removal as it can spread through spores in the air. Mold causes damage to all types of materials and can put your health at risk. When water damage occurs, and mold grows, it can lead to serious illness.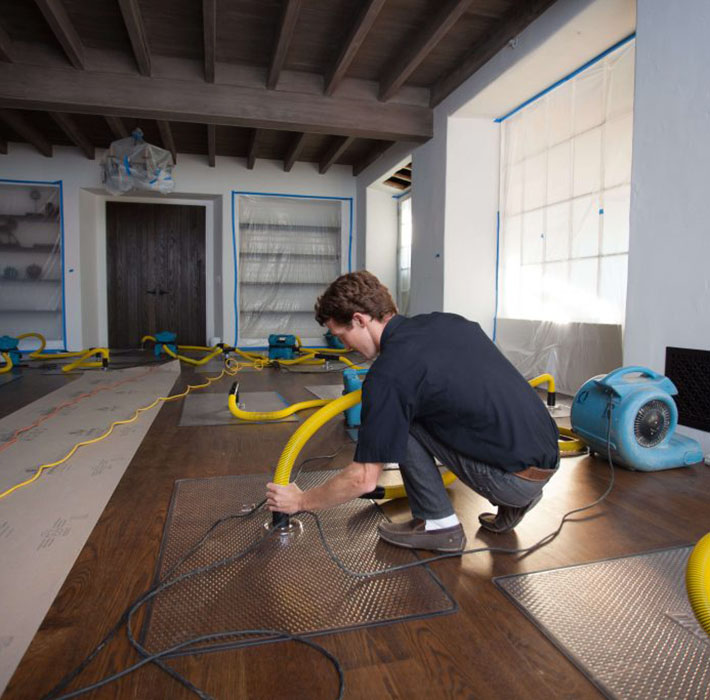 Our Process for Water Damage Cleanup
We offer a thorough process that ensures every aspect of your water issue is managed properly. We will:
Provide an inspection and damage assessment
Provide appropriate cleanup based on the category of water damage and your specific situation
Use eco-friendly antimicrobial agents to prevent microbial growth
Use industrial-grade equipment to remove water and dry out your space
Dispose of damaged materials properly
Pack away your possessions to prevent further damage while the restoration is underway
Use HEPA air scrubbers to remove contaminants from the air
Use certified (IICRC), licensed (MSBOX) and insured technicians
Our team is here for you throughout the entire process, ready to answer your questions and provide extra service as required.
At Detect-a-Leak, we understand water damage can occur suddenly, or slowly over time. We are here for you day or night, ready to get one of our professionals to your site in 2 to 3 days or less. Our goal is to provide quick assessments and immediate service to reduce the damages. With the proper water mitigation process, we can protect your property
Headache-free water leak detection and water mitigation